[TABS]
DETAILS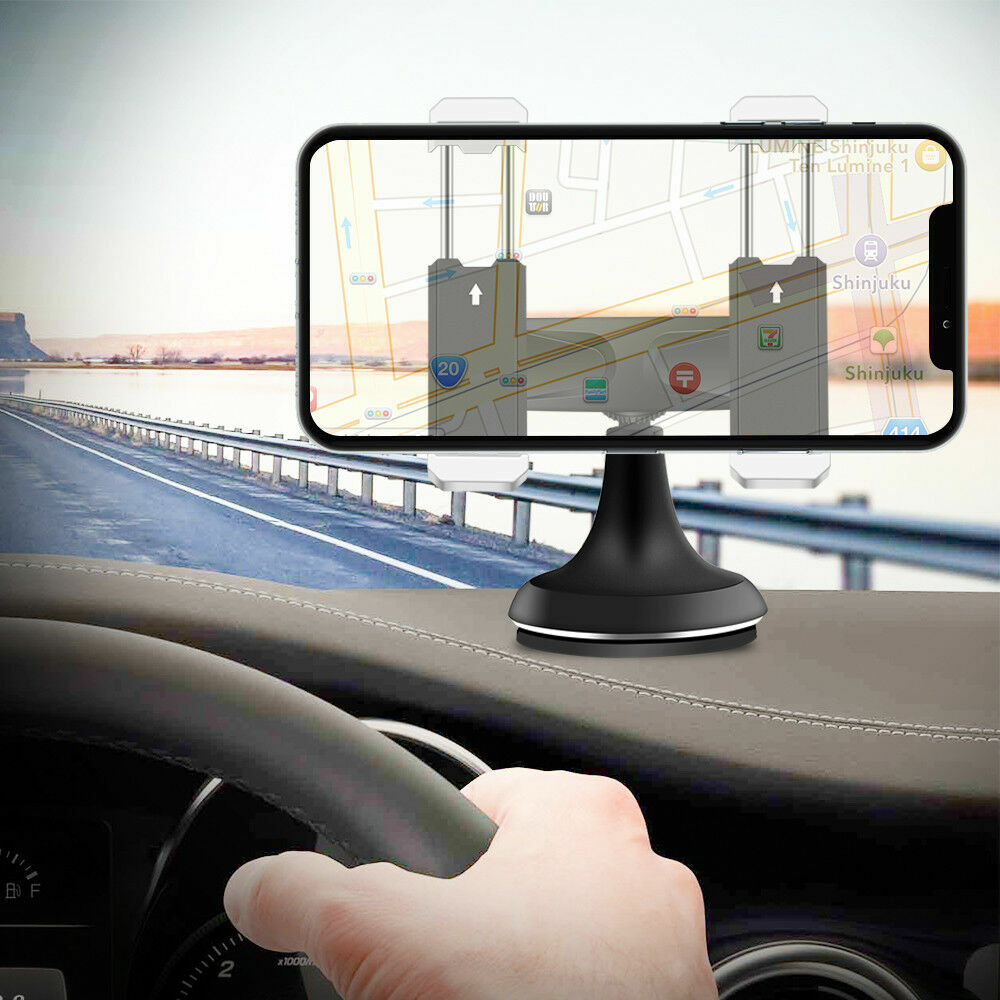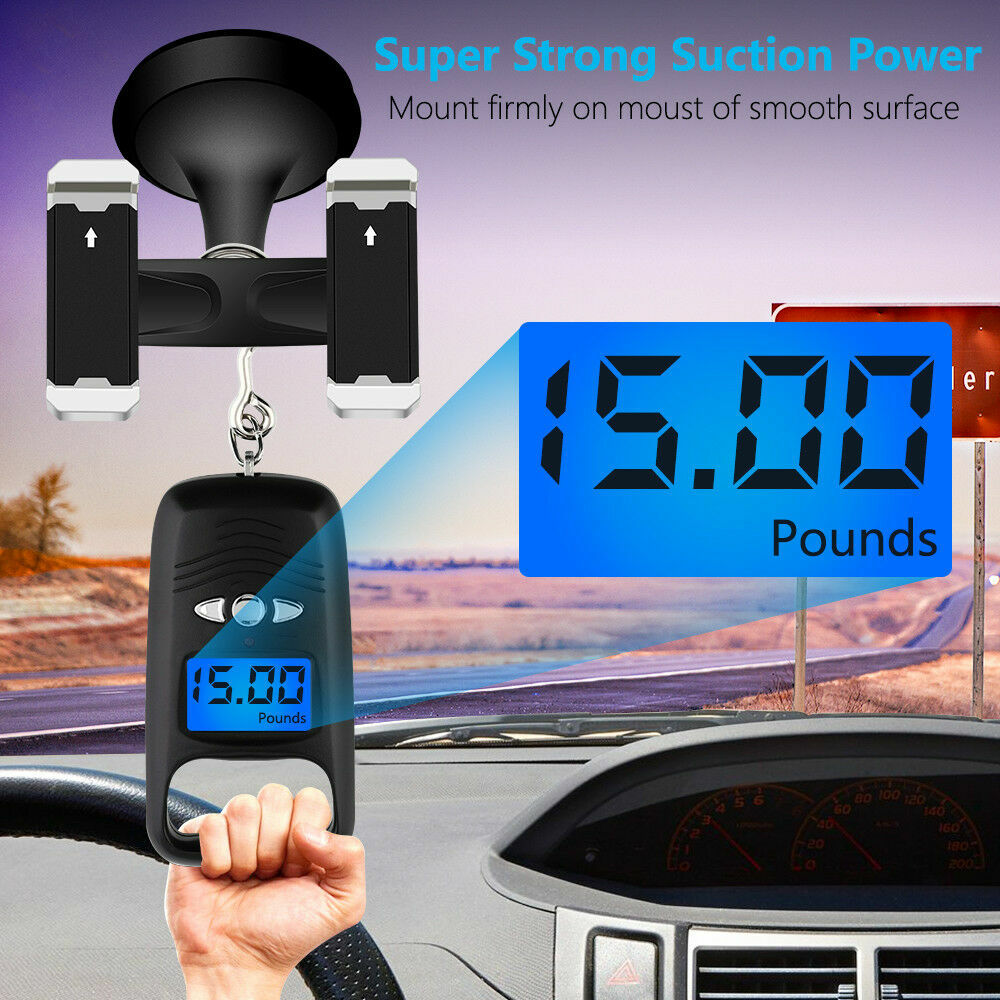 FEATURES
Product Description
This is a sleek and compact phone mount is what you need and your best choice.
Double Bracket Flexible: flexible Double Bracket The feature provides a secure grip on your device allows you to adjust your iPhone to any angle you with this useful stand, you can set you are free and enjoy the happy experiences.
give you 100% freedom to use.
Super Adsorption Capacity: The powerful suction can mount on any surface such as windshield, dashboard, desk and so on.
the vacuum suction cupule base can suck firmly on the glass, flat desk, windshield of the car, Allows you to mount two devices simultaneously
Firm but no damage: Mobile Buckle can fasten your phone firmly, but soft design surface protects iPhone
from surface damage. High-quality Universal Double Car Phone Holder Mount.
Flexible holder can rotate 360 degrees, freely adjust to any desired viewing angles. Whether you use it at home, on the car, or on a trip, it's competent completely. Providing a stable viewing environment, good for watching movies or photos. Flexible Swivel/Turn Base.
Easy to rotate - ball and socket joint rotates through a complete 360°.
         Made with Shatterproof ABS Plastic. Easy to install and remove.
SPECIFICATIONS
Colour: Black.100% Brand New (Box Pack)
Material: High-quality plastic with a soft surface
Dimension: 8 x 6 x 3 inch
Weight: about 8 oz
Color: Black
PACKAGE INCLUDED
 1x Twin Head Universal Flexible Suction Cup Car Mount Holder Cradle for iPhone
1. Order Information
Q: What if I want to cancel the order right after payment?
A: Please Contact Us immediately if you would like to make changes to your order.

2. Shipping Policy
Q: Do you have international shipping?
A: Sorry, no. Products on KASONIC website are not available for global shipping. Delivery covers only U.S. 
Q: When will my order ship?
A: We process your order as soon as we receive it, which takes less than 18 hours. At that time, you can email us to cancel the order.
Q: When can I expect my package to arrive?
A: 1. If it is a pre-order or back-order that is in stock, your package will be shipped first.
2. Delivery takes 3-7 business days (based on your location), which counts from the day when your order is processed. Carriers include UPS, USPS. Please note that for Alaska or Hawaii address, shipping could go up to 7-10 days.
3. If it is emergent order that needs to be delivered in specific date, please Contact Us before placing the order.
Q: When will I receive my shipment tracking number?
A: You will receive a notification email about the tracking information once your order leaves the warehouse that is close to your location.
3. Return Policy
Q: What is your return policy?
A: KASONIC offers Free Returns within 30 days. If you are not completely satisfied with your purchase and wish to return a product, then please contact our email. We will gladly give you the refund
Q: How do I request a return?
A: Below are the procedures to return a product
1. Send us an email with your order number and the reason for return (Any product shipped to us without a return authorization will be returned to the customer at his or her expense.).
2. We will email you back instructions for returning and a return number.
3. Ship your unused product, in its original packaging, to the address identified in our email.
4. Note: Return shipping fee is covered by KASONIC only if returns are for defective products, products that were not described accurately, or incorrect orders.
Refuse-to-Receive
Once package has been shipped out, order cancellation is not possible. When product arrives, buyers are responsible for arranging return shipping by themselves and emailing us back with tracking number. If buyer decides to refuse package instead, we will charge a restocking fee of 30% of the order total.
Return Terms
Please be sure to use the original box, and the shipping carton and its packing material to ship the item back (the item is returned in the same condition as it was when shipped).
Any product shipped to us without a return authorization will be returned to the customer at his or her expense.
You are responsible for shipping the products back to us. We recommend using a trackable shipping method.

4. Refund Policy
Q: After I have returned a product, when will I see the refund in my account?
A: After receiving and examining your returned product(s), your refund will appear in your account within 5 to 7 business days. Please be aware that the refund will depend on the policies of PayPal that was used for payment.